Trust Board
Stephen Davis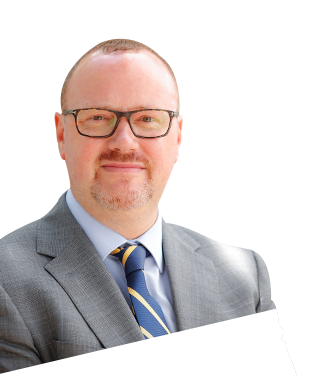 A graduate of King's College London, the London School of Economics and the University College London Institute of Education, Stephen Davis has been a member of the Senior Leadership Team at Lampton since 2004. Prior to this he was a member of the School Improvement Service in Hounslow, a Head of Year, Head of Department and classroom teacher in Central London. Mr Davis became Headteacher at Lampton in September 2015 and a Senior Partner of Challenge Partners. 'I am proud to be the Headteacher of Lampton School and to share our successes and the pride we have in our pupils'.
Headteacher
Chair of Trustees
We have a vacancy for a Chair of Trustees.
Natasha Woolman is currently acting Chair of Trustees until an election takes place at the next Full Trust Board meeting in November 2020.
Chair of Trustees:
Named Trustee:
Term of office ends:
Dr Parvinder Garcha
I have had the great honour to have worked in the NHS for almost 40 years. I have had many years of experience at board level in charities, NHS organisations as well as being a governor for many years (10 years in primary school). I hope I can be of good service in my role as a governor at Lampton School and maintain and improve on its outstanding status for the future.
Dr Parvinder
LA Governor
Named Governor: NQT Provision & School Health including Mental Health
Term of office ends: 18.11.2019
Edward Locke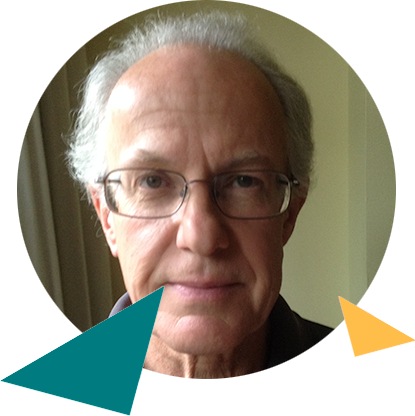 I have been a governor at Lampton School for more than twenty years, since my daughter was a pupil there, first as a parent governor and now as a community governor. I was a senior officer in a neighbouring local authority Leisure Services department, and after being made redundant I worked as a landscape gardener, building and maintaining gardens. I am now (semi!) retired. I am a trustee of the local charity, Inspire Hounslow, and also of The Temple Trust. My interests are music, gardening and old buildings.
Co – opted Governor
Named Governor: Work Experience
Term of office ends: 20.02.2022
Elizabeth Ellis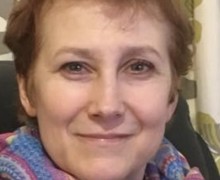 I am the Lampton School librarian and mother of a current Lampton student. I grew up in Kansas, USA but travelled and studied abroad throughout my years of higher education and finally immigrated to the UK in 1989. I studied for my Bachelor's degree In English Literature in the USA and later obtained a Master's degree in Information Management (Librarianship) in the UK. My professional background has been with management, administration and public libraries before finding my vocation as a school librarian. I have been pleased to serve as Parent-Governor for one term already and would like to continue to support and assist this wonderful school with the best of my abilities for another term.
Elizabeth Ellis
Term Date: 23.01.2019 - 22.01.2023
Literacy Governor
Ruth Williams

I have been teaching in the Maths department at Lampton since 2004. I am now an Specialist Leader in Education (SLE) working both in school and with primary schools to improve the teaching and learning of mathematics. Being a governor allows me to gain a better understanding of the education system as a whole and to give back valued time to the school for the excellent care and education they are providing for my children – both of whom are at Lampton. Education is now a very fast moving world with all teachers being expected to juggle not only the skill of teaching but also to be a confident data analyser and communications officers. I hope I can contribute to the continual process of moving the school forwards in terms of long term strategies and progress, including continuing to keep the school as a key player in the provision of training and school to school support.
Ruth Williams
Term Date: 19.01.2017 - 18.01.2022
Natasha Woolman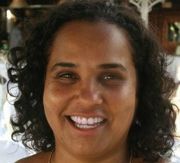 I have been a governor at Lampton for just over a year and have been a governor at Alexandra Primary School for over 10 years. I work within School Effectiveness for the Local Authority in a role where I work closely with schools to raise the academic achievements of my cohort of children both in Secondary education and 6th Form and Colleges as well. My daughter attends Lampton and my youngest will be joining the ranks in September. My aim is to support the school to continue to strive for excellence in all areas and to be the voice on the governing body that champions the less advantaged children so that their academic achievements are in line with their peers, something which Lampton is greatly committed to.
Natasha Woolman
Term Date: 19.02.2018 - 18.02.2022
Acting Chair of Trustees
Deputy Child Protection Governor, Looked After Children Governor & SEND Governor
Gurveen (Roshy) Dhaliwal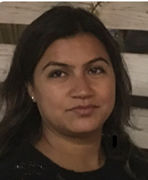 I'm a professional in Business and Finance with over 15 years' experience, I have a son currently attending Lampton School. I would like to take this opportunity of parent governor to make a positive contribution to leadership and management of Lampton School. I desire to get the best for all children, as well as for their families and the wider community. This year, I became a member of a local action group to give back community and have been voluntarily working with Hounslow council to have cleaner and greener borough in these challenging times. I'm a passionate environmentalist and would like to share my enthusiasm with young people and hope to inspire a new generation of enthusiasts. As schools strive to meet narrow government targets, I feel parent governor position plays an important role in the school community. I believe I have the expertise, analytical, decision making, interpersonal and personal skills to support school.
Gurveen (Roshy) Dhaliwal
Term Date: 23.01.2019 - 22.01.2019
Student Link Governor
Deepti Dadhwal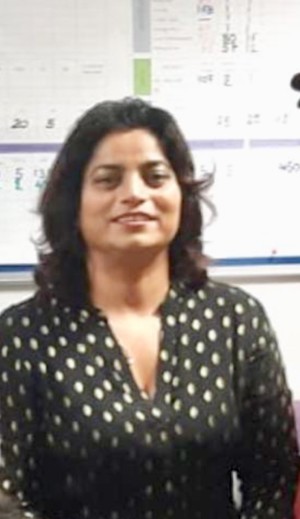 I believe that the secondary school years of the child's education are crucial and play a vital role in their later academic achievement and in the development of their social skills. Hence, I am truly passionate about the education that children receive and have a desire to ensure that every child gets the best possible education and opportunity to succeed in life. My interest in becoming a parent governor is driven by my belief that all children irrespective of their social background should be adequately equipped with the right skills and foundation required to set them up for the future. Being a school Governor is challenging but hugely rewarding role. It has given me a chance to make a real difference to young people and, give something back to the community. I have worked as a tutor for 8 years, I had an opportunity of supporting young people (age 14-18 years) and I am aware of the fact that right and wrong decisions in life go a long way in effecting every child. Working with both public and private sectors is a balance between operating whilst delivering on the important aspects of social value in order to promote equality, good relation, good standard and diversity. The skills I have picked up in my professional life, as well as my involvement in the community can be used to further enhance the Governing body to allow Lampton School to be the best education provider. Therefore offer my skills with a view to enhance the success of the Governing board; ensuring that the school achieves greater heights, not only academically but also as a foundation builder within the community.
Deepti Dadhwal
Term Date: 23.01.2019 - 22.01.2019
Numeracy Governor
Rahim Patel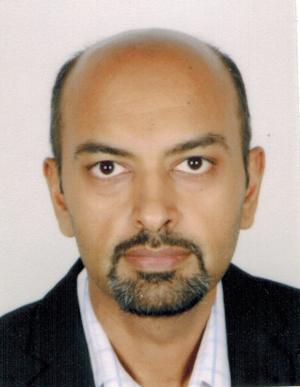 Through my own children, and nieces and nephews, who have been at Lampton School for over ten years, I have seen first-hand how the school provides support and guidance for students. My children have gone on to be incredibly successful in all aspects of their lives and this is no doubt thanks to the solid foundation laid down by Lampton School. Over the years I have seen the school go from strength to strength and, as a parent governor, I intend to help facilitate this growth for the future generation of children. As an ambassador for Heart UK, I understand how important health is; physical and mental health. Children have to be able to feel comfortable enough to speak to someone in confidence about any matters that concern them. Being a parent governor would enable me to support the school in building a good rapport with students which in turn would enhance their educational capabilities.
Rahim Patel
Term Date: 23.01.2019 - 22.01.2019
Health & Safety Governor
Dr Khaled Alshawabka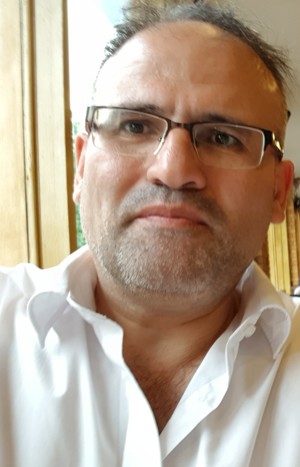 I have 25 years of experience in the field of education. My experience has ranged from teaching Science at KS3, KS4 and KS5 to training and mentoring student teachers, inducting NQTs, leading interview panels for ITT candidates' recruitment and participating in the delivery of various Insets related to mentor training. I became a teacher governor recently to be strongly involved in improving the facilities for all pupils, teachers and parents alike to enable Lampton to maintain and exceed the high standards it has set. I aim to get a wider view of how Lampton School works from different perspectives and understand what drives key SLT decisions which affect our whole school community. Holding the Head teacher and his senior team to account for the success and progress of all our pupils, with their individual and personal needs is a key to our collective success and I am honoured and lucky to be at the heart of this.

Dr Khaled Alshawabka
Term Date: 01.10.2018 - 30.09.2022
Gurjit Sisodia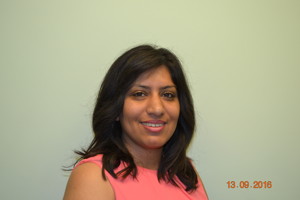 I have been a governor at Lampton School for almost a year now and I am thoroughly enjoying being part of the governing body. My daughter is currently a student at Lampton, she has settled in well and making great progress. I feel well connected to Hounslow having been born and bought up in the area, attending a local primary and secondary school. I have been working at a local primary school as an administrator for over 7 years. I look forward to continue working with the governing body to support the school in maintaining its excellent standards.
Gurjit Sisodia
Term Date: 21.06.2018 - 20.06.2022
Binti Hussein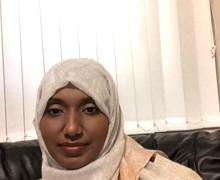 My name is Binti Hussein and I am a mother of five children, three of which go to Lampton school. They are in year 8,year 10 and year 12.
The Parent Governor vacancy has interested me as I want the best for my children and all the other children attending Lampton school. I currently volunteer at my children's primary school such as going on school trips with them when there is a shortage of staff and during culture days I read Somali books to the children. In addition, I volunteer at a wonderful charity called Home Start that aim to help families emotionally, encourage them and to direct them to the right agencies.
It would be a great opportunity to get involved with the school community and learn more about the school system. With my ability to empathise, listen and contribute in groups and the experience that I have I believe that I would be a suitable candidate.