Trust Board
Lampton School Academy Trust
The Academy Trust comprises of Members and Trustees.
Members:
· are the subscribers to the memorandum of association (where they are founding members;
· may amend the articles of association;
· may, by special resolution, appoint new members or remove existing members;
· have powers to appoint trustees;
· may, by special resolution, issue direction to trustees to take a specific action;
· appoint the trust's external auditors and receive (but not sign) the audited annual report and accounts;
· have power to change the company's name, and ultimately, wind it up.
Lampton School Academy Trust has five (5) members who bring strong experience of educational leadership and management and knowledge of the local context.
Current members of the trust are: David Brockie, Edward Locke, David Meaden, Corinne Stevenson and Natasha Woolman (Chair of the Trust Board).
The Headteacher attends the annual members' AGM, but is not a member of the Trust as per the requirements of the Academy trust handbook 2022.
Trustees:
On 1st September 2022, members adopted the updated Department for Education (DfE) articles of association. This followed an external review of governance undertaken by the National Governors' Association in 2020.
Trustees may be appointed by members; co-opted; elected by parents of students at the school (2 places) or elected by the staff body (1 place).
Trustees have three core functions:
· ensuring clarity of vision, ethos and strategic direction;
· holding executive leaders to account for the educational performance of the organisation and its students and the performance management of staff;
· overseeing and ensuring effective financial performance.
Effective governance is supported by both the academies trust handbook published annually by the DfE and the governance handbook.
Trustee portal
https://myaccount.governorhub.com/login
Stephen Davis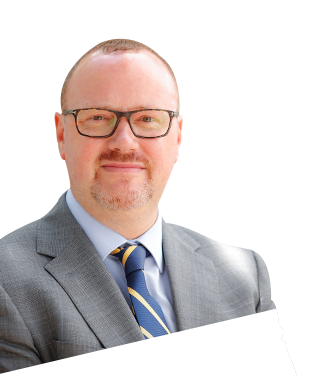 A graduate of King's College London, the London School of Economics and the University College London Institute of Education, Stephen Davis has been a member of the Senior Leadership Team at Lampton since 2004. Prior to this he was a member of the School Improvement Service in Hounslow, a Head of Year, Head of Department and classroom teacher in Central London. Mr Davis became Headteacher at Lampton in September 2015 and a Senior Partner of Challenge Partners. 'I am proud to be the Headteacher of Lampton School and to share our successes and the pride we have in our pupils'.
Headteacher
Chair of Trustees - Natasha Woolman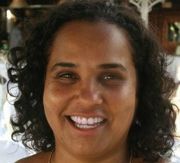 Name: Natasha Woolman
What inspired you to become a Trustee at Lampton? I have two daughters who attend Lampton School and am keen to help ensure that the high standard of education that Lampton offers is upheld and strengthened in line with the school's values and vision.
What experience do you bring to the role? I have over 10 years' experience in school governance and have worked for the LBH Virtual College for 5 years. I work to support and challenge schools & colleges to improve the outcomes for care experienced young people, advocating for and supporting them to achieve the necessary qualifications and skills to progress in education and training.
Please address correspondence to Natasha Woolman, c/o Rina Sehgal, Lampton School, Lampton Avenue, Hounslow, London TW3 4EP or by email to rsehgal@lampton.org.uk

Dr Parvinder Garcha
Name: Dr Parvinder Singh Garcha
What inspired you to become a Trustee at Lampton? I live very near the school and feel that I can make a meaningful contribution to the work collaboratively with the excellent staff to produce even better results for our wonderful students
What experience do you bring to the role? Experience of being a board member on the CCG, PCT and also being a professional member of first-tier Tribunal service. I have also been a trustee of a faith charity for 14 years.
Deepti Dadhwal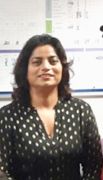 Name: Deepti Dadhwal
What inspired you to become a Trustee at Lampton?
Importance of Education - It gives us the sense of responsibility and tools to question and get engage with the vast world with the understanding of right and wrong. I want to get involve with the background system working together to find solutions to the new prevailing problems. I fundamentally care about the community and the children- the future of our community. For me its an opportunity to try and influence education in the local community we share.
What experience do you bring to the role?
I have some experience working with teenagers as a tutor and I am sure my expertise is useful in challenging our schools to provide the very best education and school experience for our children. I bring in my HR management and leadership experience to the board and use the expertise I have gained at work to help children get a good standard of education. The better the young people are looked after during their schooling, the better position they'll be in when they start to follow their career plans.
Rahim Patel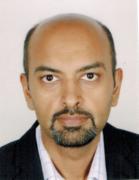 Name: Rahim Patel
What inspired you to become a Trustee at Lampton?
All three of my children attended Lampton school and I have personally seen the school go from strength to strength. The ethos and values the school has installed in my children has led them to become successful in their respective fields of employment. I hope to continue to support the school in the upcoming years to ensure and maintain that high standard of education Lampton has always thrived in.
What experience do you bring to the role?
I have a vast and broad range of experience ranging from being employed as an IT technician to building up my own business. I have been a self employed business owner for the last ten years which has been successfully achieved through my hard work and being pragmatic in my business model. I hope to support the next generation of children with their development and ensure they feel limitless in their potential. I am also an ambassador for the Heart UK foundation and use this platform to advocate for eating healthy eating. I often use my weekends to trial healthy alternatives And hope to bring this fresh perspective to educate younger people on the alternative healthy food choices that are available.
Gurjit Sisodia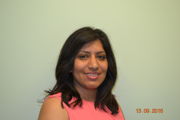 Name: Gurjit Sisodia
What inspired you to become a Trustee at Lampton?
My daughter is currently studying at Lampton school. I am keen on supporting the school in maintaining its excellent standards, providing the children with the best education and having the chance to make a real difference to young people.
What experience do you bring to the role?
I have been working at a local primary school as an administrator for over 9 years. I feel well connected to Hounslow having been born and bought up in the area, attending a local primary and secondary school.
Claire Wedderburn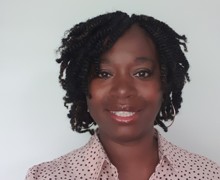 Name: Claire Wedderburn
What inspired you to become a Trustee at Lampton?: I am pleased to.be working alongside committed individuals who have the best interests of the school and the success of its pupils at the forefront.
What experience do you bring to the role? : I am a qualified accountant with a wide range of experience having worked in various industries and organisations. I aim to draw upon my professional experience to help support the senior leaders continue to run the school as effectively as possible.
Richard Iglikowski-Broad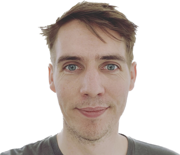 Name: Richard Iglikowski-Broad
What inspired you to become a Trustee at Lampton?
I joined Lampton School in 2013 as a teacher of English and have held a number of varying leadership positions over the course of that time. Having been a longstanding member of the school and its community, I am invested in the direction, vision and continued improvement of the school, and subsequently the futures of the young people that it serves. I cherish the opportunity to work as part of a wider leadership team in continuing to develop the school's already high standing within the local community.
What experience do you bring to the role?
As the Subject Leader for English, I have managed a significant amount of change in the curriculum and overseen a shift in culture that has led to better, more consistent experiences in the classroom for our pupils, and as this year's exam results testify, significantly better prospects for them too. I think it is safe to say that those results were the product of long term, strategic planning and leadership - something that I feel are good characteristics that the board might benefit from.